237 N 17th Street, Philadelphia, PA 19103
Divine Liturgy at 10:00 every Sunday

Phone: 215-563-0979
For more information go to Donations page.
Announcements
Due to National Emergency on COVID-19 viral disease (coronavirus) please continue to check this website for updates with regard to future services at St. John Chrysostom Albanian Orthodox Church. We pray you are and continue to be safe.
Know that we are here to assist in any way possible. Please contact info@stjophnsphila.org if there is something we can do to help you and your family. The Divine Liturgy will NOT BE CELEBRATED at St. John Chrysostom Albanian Orthodox Church for the month of May 2020.
SYNODAL DIRECTIVES Towards a Re-opening of our ChurchesEffective May 1, 2020
The HOLY SYNOD of the ORTHODOX CHURCH IN AMERICA
Metropolitan Tikhon to Serve Divine Liturgy for Memorial Day - Live-Stream Available
His Beatitude Metropolitan Tikhon will preside at the Hierarchical Divine Liturgy at the Monastery of Saint Tikhon of Zadonsk on Memorial Day, Monday, May 25, 2020.
More info here
St. John's Parishioners and Friends
Special Event Notification – May 31st @12pm Coffee Hour with Father Dennis.

We will continue our virtual events to check in and stay connected with our church family during this time. We will be continuing our Zoom sessions of "Coffee Hour with Fr. Dennis." These events will consist of a sermon and religious discussion followed by a questions & answers session. This will be a noon time session with the discussions built around the orthodox calendar. Please gather your family and enjoy your favorite drink while we all connect to our Orthodox faith.Everyone is invited and we look forward to you joining. Please reach out to people who you think may want to join and remember everyone is welcome!
Please note this is not a Liturgy and no one will be at the church. This event can be done on a computer, tablet, smartphone or home phone and will last about an hour.
Zoom Link for Sunday May 31st at 12pm
Join Zoom Meeting:
https://stratfordschools.zoom.us/j/99052791171
NO COMPUTER NEEDED! You can dial in by phone to hear the presentation.
+1 646 558 8656, Meeting ID 990 5279 1171

Live streams
Prayer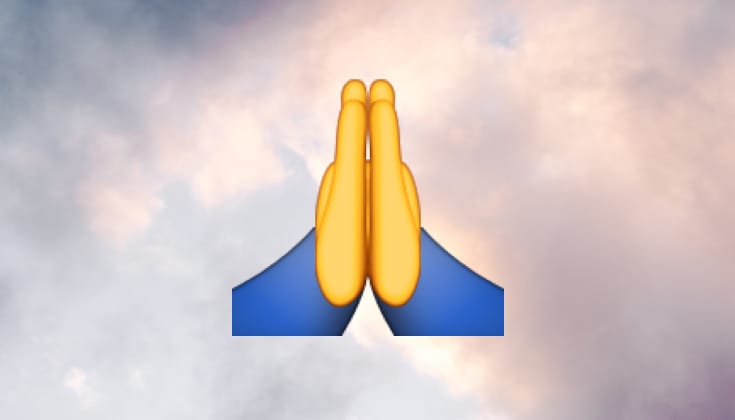 A Prayer in the Time of the Corona Virus Pandemic
O God Almighty, LORD of heaven and earth, and of all creation visible and invisible, in Your ineffable goodness, look down upon us, Your people gathered in Your Holy Name. Be our helper and defender in this day of affliction. You know our weakness. You hear our cry in repentance and contrition of heart. O LORD who love mankind, deliver us from the impending threat of the Corona Virus. Send Your angel to watch over us and protect us. Grant health and recovery to those suffering from this virus. Guide the hands of physicians and preserve those who are healthy. Enable us to continue to serve our suffering brothers and sisters in peace that together we may glorify Your most honorable and majestic name of the Father and of the Son and of the Holy Spirit, now and ever and unto ages of ages. Amen.
Ascension
Ascension - May 28th

Jesus did not live with His disciples after His resurrection as He had before His death. Filled with the glory of His divinity, He appeared at different times and places to His people, assuring them that it was He, truly alive in His risen and glorified body.
To them He presented Himself alive after His passion by many proofs, appearing to them during forty days, and speaking of the Kingdom of God (Acts 1.3).
Holy Pentecost
Commemorated on June 7th In the Church's annual liturgical cycle, Pentecost is "the last and great day." It is the celebration by the Church of the coming of the Holy Spirit as the end—the achievement and fulfillment—of the entire history of salvation. For the same reason, however, it is also the celebration of the beginning: it is the "birthday" of the Church as the presence among us of the Holy Spirit, of the new life in Christ, of grace, knowledge, adoption to God and holiness.
Discussion and Comments
Visit our newest page on Discussion and Comments

Our new page on Discussions is now available and accessible here . To access from navigation menu please click on Media then Comments link.
This is a great way to interact, suggest ideas, express your concerns and raise issues you think need to be discussed in our community.

Please help our parish
Please consider using AMAZON SMILE when you purchase on-line


Click/press the icon on the right for St John Chrysostom Albanian Orthodox Church as your charity:

For everyone who shops on Amazon this is a great way to support our parish!
Recent Photo Albums